Posted on February 20, 2023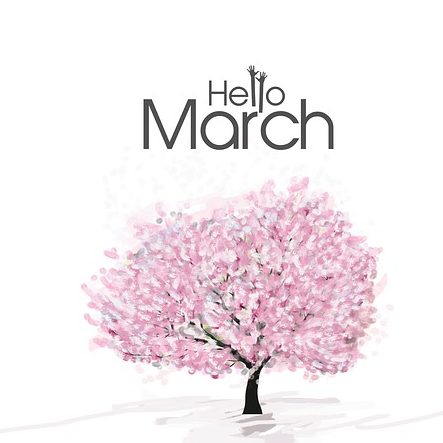 Spring! The calendar says 3 weeks. But we can hardly complain. It has been a mild winter. But there is something about the promise of spring and the week ahead does look promising for mild temperatures! Hopefully March will bring an early spring and more of the the sunshine I so love. The days are becoming longer and I would love to begin to think of outside chores and activities. I always begin thinking about decorating the outdoor patio at this point in time (at least in my mind). One of my favorite spots is the old porch swing. I love to sit on it and watch the world go by. It gives me great peace, and occasionally I'll grab a nap after a busy day at work. It is my get-a-way for a few needed moments.
As March brings springtime, I hope it also brings for you sunshine and hope in the new season. It is only natural to have dreary days mixed in with the sunshine, so don't be discouraged when they creep in. Just try to stay focused. Plan an activity that will bring you joy, and act upon it. Have lunch with a friend, feed the ducks, or take a walk. But whatever you do, look for that moment or activity that gives you a few minutes of peace, and bask in its warmth. It may be what gets you through the next season.
But no matter where you find yourself as you read this, remember that we at Hospice of Guernsey are here to lend you support along the way. Our upcoming events for the month of March are as follows:
March 9- "Lunch Bunch" at Mr. Lee's at Noon
March 14-Lunch Bunch at Barnesville Library Annex at Noon
March 23-Breakfast support group at Patty's Place in Belle Valley at 9:00 AM
March 29-"Coffee with Chris" MEN ONLY coffee group to meet the last Wednesday of the month at 9:00 AM at the East Wheeling McDonald's in Cambridge. Chris Dyer was our former Chaplain and will be leading the group.
April 21-23-Discovering Joy in the Journey women's widow retreat. Thanks to a grant from The John W. and Edna McManus Shepard Fund through The Columbus Foundation. Hospice of Guernsey will be hosting it's first ever women's retreat at Salt Fork Lodge. Cost is suggested minimum donation of $25 and spaces are limited. For more info call me.
If you have questions about any of the events, or you just need someone to talk to, call me at 740-432-7440. I CAN meet with you one on one. May spring shine upon you!
Blessings
Terri Wootton MSW, LISW, AHPC-SW, Bereavement Coordinator